Kay Millward
Author,
Public Speaker
and Beta Reader.
I am now available to take new authors work for editing, proof reading and beta reading.
Critiques given, if required. For details email me.
My talks cover:
Cornwall Myths and Legends
Live the Dream, by Kay Millward available on Amazon.co.uk Talk Covers the making of the famous Banks Ad showing for the first time a Black Stallion galloping through surf and sand.
ECLIPSE the most influential stallion in Thoroughbred history.
May be booked through Public Speakers list.
Or from this site using the required page. or just email me.


LIVE THE DREAM Available NOW, on eKindle, Amazon.com, Amazon.co.uk and from this site.
An autobiography of my life and dream to own a black stallion. A story of the stallions life whilst with me. Starting from the trauma of war to present day. A Compelling read one filled with intrigue and drama. I have been told the story is poignant and an incredible story. Don't you just find that with true stories.


See me on Facebook.com search Kay Millward. Writer.

Get it now.

http://www.amazon.co.uk/Live-Dream-The-Black-Stallion/dp/1463637292/ref=sr_1_1?ie=UTF8&qid=1359312428&sr=8-1

LIVE THE DREAM by Kay Millward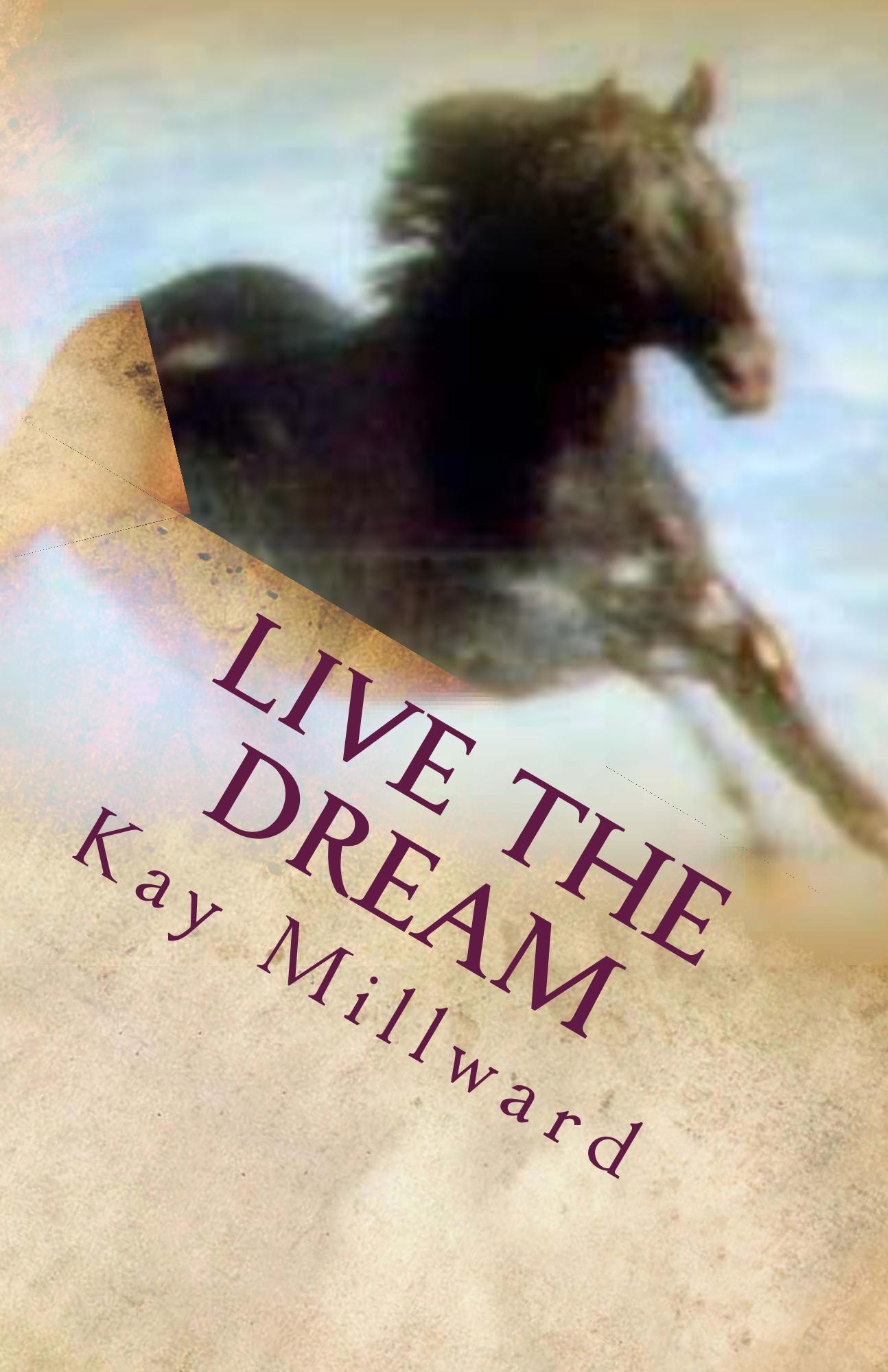 2018 has arrived, I hope to see a lot more of you all this year. My capacity as a Public Speaker has no limits. I would say that I have had to limit my boundaries Most of North Wales.
This year is full of promise I hope yours is too.
Contact me directly if you wish to have a public speaker at one of your events. Or through Speakers List, and Diane Mannering Speakers Page.
Dont forget o get your cory of LIVE THE DREAM.
A Horse in Your Pocket for all horse owners/and pony owners.
----------------------------------------------------

On my Facebook page, I have a link to Flikker, an album of some of my horses over the years. I published a picture of a foal, born 24 years ago, he was shown in a newspaper cutting as the son of the great Lloyds Bank Black Horse, but we all know that he was better known as BEATOS. This was his first English foal, born from a Thoroughbred mare, who had been approved for breeding by the Trakehner Verband. Noble Lord, was the foals name.
I had lost track of him for many years, as so often happens. Someone read my Facebook page and looked at the photographs, and she wrote to me to tell me that Hallagenna Noble Lord was alive and well at the age of 24yrs. Living in Norway, I have attached two photographs of this lovely horse to my album. Hallagenna Noble Lord passed away last year at the grand age of 24yrs. End of an era.
That's not all. Another lady contacted me, to tell me that she thought she had a daughter of a stallion known as Ladydown Adonis, a black Trakehner by Beatos x AnuschkaX111. But she didn't. Never mind out there have been some incredible youngsters that I bred from my Stallion and mares. Now retired I love to look back at my memories. Hope you do too.
About:
I decided to write this true story of my life with my beautiful black stallion because I wanted people to know and understand the trauma that circumstances placed me and him under. I had always dreamt of owning a black stallion with a flowing mane and tail, tall and handsome. As a child this dream haunted me throughout my growing up. I remember that when playing with my friends, we always had to have horses to ride and mine was always the black one. Because…
The war was on, there were terrible happenings throughout the world, especially in my world. My family lived in central London and everyone, aunties and uncles came to our house during the raids to live in the cellar. A large Victorian house, with a cellar and an attic. This was out of bounds during the raids. In the cellar I remember that I slept on a small camp bed, the type with wooden sides and crossed over legs, canvas which moulded to my shape and size. I was quite comfortable. My father and mother had a large double bed mattress suspended from the beams in the ceiling by ropes at each corner. My uncles and aunties were also in other beds that were placed side by side. We never heard much whilst down there, it was quite comforting for a small child. One day there was a raid on and my mother had to go upstairs into the kitchen to make a meal, there was a large black range not far from the cellar door so I could see her whilst she worked. But this day I wanted to be with her and cried and hauled myself up the steep wooden stairs, my father told me that I couldn't go. I was disobedient so much so that he took off his belt and gave one slap across the backside with it. I did cry loudly then, but I returned to my cot and waited for my mother to come back down. You may think that was hard on a small child, but I don't as punishment worse than that was doled out to children who should be seen and not heard, by other families. It was the norm to be punished for not doing as one was told. Spare the rod and spoil the child.
Of course I grew up and after the war I lived my life for many years without a horse, just a dream, a dream that wouldn't go away.
Eventually we moved to Cornwall and bought a Trekking Centre (which is still there) and from that I decided that we should breed horses, we could then breed the sort of horse that we wanted. A performance horse in all spheres, with a few good thoroughbred mares to start us off we started our breeding programme. Then of course the opportunity was too good to miss, a black stallion was for sale in Germany, a black Trakehner stallion. I went to see him and fell in love.
He was the most striking horse I had ever met. 16.3hands high, intelligent, glossy black, beautiful large eyes that looked directly at you. I was smitten, the rest is history as they say.
But this history was not straightforward, it was as if someone up there decided that I should have loads of circumstances altered so that it could cause me grief. I loved this stallion so much that I couldn't let him out of my sight for too long. My dream had come true.
I don't want to spoil the story for you, because I want you to read my book. I have taken the most adventurous events and written them down for you to enjoy.
My life with horses is over now, after nearly 40yrs of being with them I don't mind admitting that I miss them dreadfully. I wouldn't change what I had with them, the hard work, the endless hours when foaling, their love that they give unconditionally was all that I asked. Beatos gave me that and I miss him nearly everyday.
My position as Chairman of the British Trakehner Association and later as a founding member of the Trakehners Breeders Fraternity gave me the opportunity to learn a lot about the Trakehner horse, and I admit that for me, they were the best. Still are in fact. I love to watch a Trakehner performing Dressage, and I loved to watch my horse Beatos performing Passage on the long reins, he was a joy.
Read my book, enjoy the read. Don't forget 'LIVE THE DREAM' by Kay Millward, available from eKindle, Amazon.com and Amazon.co.uk. Also from my site.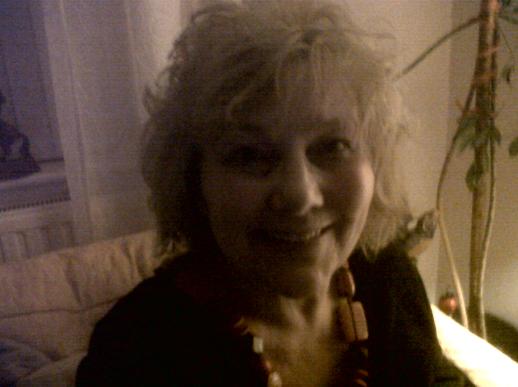 NEW RELEASE.
BEHIND THE CURTAIN. The Bells stopped ringing.
A fictional story of intrigue during World War 2.
A must read for fans of war and history.
See the Book page for more information.
Available from www.Amazon.co.uk
www.Amazon.com
Soon available on Kindle.
-------------------------------------------------------------------------------------------------------
A HORSE IN YOUR POCKET
a handy pocket sized book for the horse owner new and old. full of important information needed to own and look after a horse/pony.
A HORSE IN YOUR POCKET .
A revised edition bringing horse owners aware of the requirements that important when keeping a horse.
As there is so much neglect and abandoned horses in the media these days, it sickens me that no one seems to be aware of the failing of owners. Do people walk around with their eyes shut? Why don't they notice these happenings before they become fatal. Quick enough to report abused dogs and cats, as well as other small creatures, but the horse is so close to us the human, asking nothing more than a warm house, food and love. Moorland ponies are ones that are at risk, always have been, but I am glad to say that this is not as bad as once upon a time. Owners are keeping an eye on them more and more, feeding where necessary. But domestically owned horses are another matter, if you can't afford to keep a horse, then don't buy one. They are 365 days a year responsibility, not a pet, not a bit of fun, but an animal that requires attention and care.
I hope my book lays it out for the potential horse owner to look at, read and digest. It's all there, what's needed, what feed, what stable, what grass keep. Injuries, faults and a lot more.
Please read it, it may help you or someone else you know with a horse, or who is thinking of getting one for the first time.
May 2014, I directed a show, made up of the members of the Mold Writing Group, we performed stories, poetry, sketches and music to commemorate the soldiers and brave men who gave their lives during war. Especially WW1. The first half of our show, was done in darkness, subdued lighting by way of a backdrop of poppies falling behind us.
We were shadows, reading the words of our poets and those in the army. We were delighted to receive a rousing appreciation from our audience at the end of it all.
Performed at Ysceifiog Village Hall we were playing to a packed room. A fantastic evening was had by all with a mixture of old songs that everyone enjoyed singing to. To modern upbeat music from Jason Watkins of Standby, the group. Lead guitarist.
Really was something. Produced by John House and Directed by Kay Millward.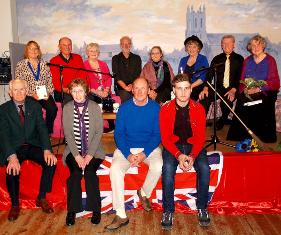 About Kay
Kay Millward was born in London many years ago, too many to mention about now. My family moved to the Midlands and there we stayed for quite a while.
Until recently I have lived in Cornwall, on Bodmin Moor for over 35years and spentmy youth in Cornwall after leaving school.

I have been writing most of my life. Articles to do with Equestrian pursuits, as I was a horse breeder for many,many years, have been published in notable editions of Horse and Pony, Horse and Hound (in passing) Canine and Equestrian News and many more, Of course I should mention that I was also the Chairman of the Trakehner Breeders Association for eight years, so my knowledge is quite comprehensive in this field.

I taught youngsters the finer points of working with horses, and introduced them to the eternal hard work associated with horses. Most certainly one has to be dedicated to work with them, as they are demanding and time consuming, that is if you want to do it properly.
But the rewards are greater than one human can convey. To gain the love of a horse is a privilege beyond understanding, and if one returns that affection, it is a partnership that will survive time.

Writing has always been a huge part of my life, always loved essays at school. My first attempt at a novel was, yes, about a horse. That is still in a file in my desk, a reminder of how I was in the beginning. But as one writes more and more, the art becomes more professional and more satisfying. Since retiring, I have done more and more, and tutored a writers group for many years in Cornwall. I have attended several seminars over the years, and always come home feeling that there is still a lot more to learn. I love reading at the schools. Their involvement and pleasure is certainly fulfilling. I am a member of several national writing institutes and glean as much from them as is possible.
I have found that here in Wales, the writers groups abound and so far I have joined three. A writers life is so solitary and a day can pass without even noticing the sunshine, the flowers and the beauty that surrounds us. So to get out and meet like minded people is productive and so very refreshing.
I am a writer, because I do.
Picture of Ysceifog Festival, N. Wales. Yours truly story telling.